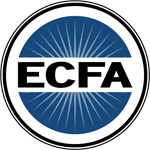 We are so thankful to God for His faithfulness by enabling NHMI to serve in Muslim West Africa. The churches continue to grow, and the communities continue to transform as the message of the gospel changes lives even amid many challenges.

If you have not already done so, please prayerfully consider donating. Your belief in our work, and steadfast partnership displayed through your sacrificial giving fills our hearts with gratitude as we continue to witness great progress in Muslim West Africa.
If you prefer to donate by check, please make checks payable to:
New Harvest Mission International - PO Box 458, Elfers, Florida 34680
New Harvest Missions International relies upon the support of private contributions from individual and corporate partners. New Harvest Missions International is a not-for-profit organization incorporated in Florida and recognized by the Internal Revenue Service as a tax-exempt 501(c)3 organization, donations are tax deductible.